11 May

KKC Featured on latimes.com

Basements: The underground trend in adding space to homes

By CAROL CROTTA, published on latimes.com

Homeowners Melissa and Trent Overholt and Emily and Etan Cohen faced a similar problem. The Overholts, who own a half lot a block from the sand in Manhattan Beach, had a growing family that no longer fit in their 550-square-foot home. With three children, the Cohens, who both work at home in Beverlywood, needed decent office space for Etan, a director and screenwriter, and an art studio for Emily.
Their common solution: Build a basement.
Interest in basements, primarily in affluent areas, has come and gone during the last few decades in Southern California. The most recent wave of activity started about five to six years ago, after the city of Los Angeles enacted an anti-mansionization ordinance that limits a house's square footage to a percentage of lot size but exempts basement space from the total. The Los Angeles City Council is considering closing certain loopholes in the ordinance that allowed "bonus" square footage if a builder met certain conditions. With the exception of one neighborhood, Los Feliz's the Oaks, basement square footage would remain exempt. Other cities have taken steps to curb house size as well.
These limitations, coupled with the steep rise in land value and building costs, have made basement construction, never cheap, increasingly attractive to developers and homeowners alike.
"It is definitely, absolutely a current trend," says real estate agent Marco Rufo of Berkshire Hathaway Home Services, whose territory encompasses the Westside. "Five or six years ago, it was, 'Oh, wow, you have a basement?' Now it's, 'You have a basement, right?' Buyers expect it now."
Hermosa Beach contractor Kim Komick of KKC Fine Homes, which specializes in "constructing basements in sand sections" along the coast, reports that it has a basement in 80% of its projects. "When I do spec houses, it's nearly 100%." Similarly, architect Ken Ungar, based in Westlake Village, says that five years ago, "10% of my houses had basements. Today, it's 75%. It's not a question of whether you want a basement; it's what you want to have in your basement."
Driving the trend is the confluence of desire and dollar value. People want bigger homes, but the cost of teardowns plus new construction in light of size limits does not always equal a solid return on investment. Thus, the increased interest in basements.
Why basements are scarce in Southern California
"It's free square footage in terms of the zoning code," says architect Douglas Teiger of Culver City-based Abramson Teiger Architects, who designed the Cohens' house and has six basements currently on his drafting boards.
These basements are not the dank, dimly lighted bunkers many from the Midwest and East grew up with. Architects have found clever ways to flood light in from stairwells and window light-wells. For the Cohens, Teiger structured the whole house around a central skylight atrium, then extended the basement's footprint beyond that of the house to install a hip-high border of skylights.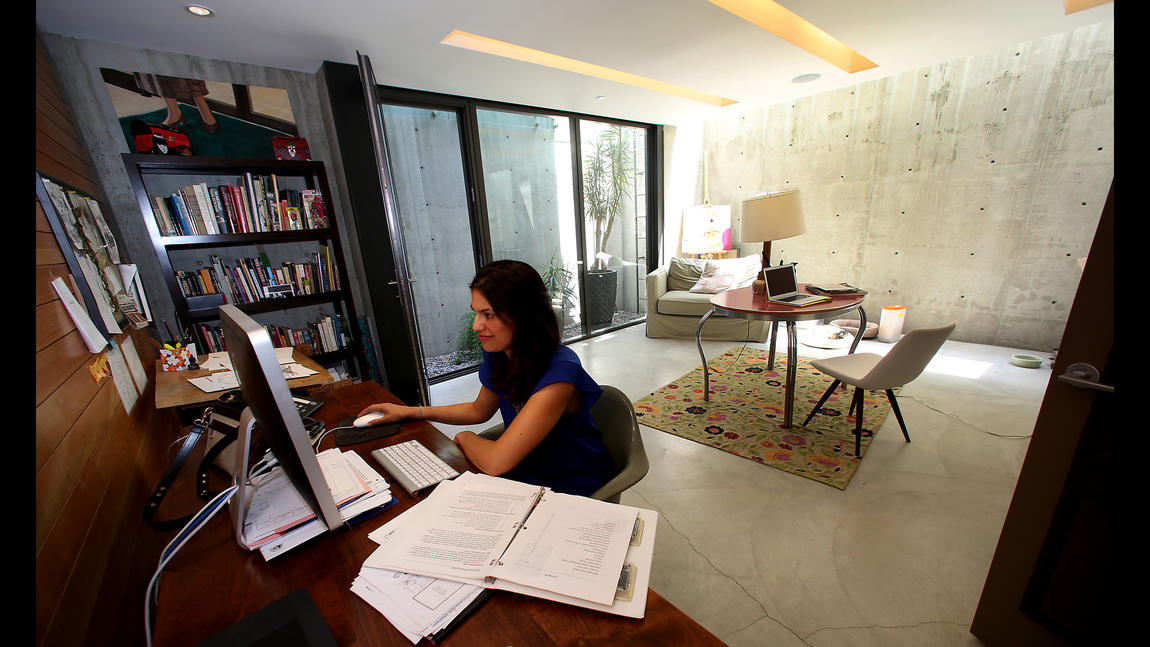 The key to this generation of basements' value is that they are fully integrated into the aboveground living space. They are functional as well as playful, and often contain media centers, bars, wine rooms, billiard rooms, gyms, home theaters, guest suites, offices or even golf simulators.
Such amenities can drive up the cost, from $200 to $300 per square foot to $1,000 and up. While the cost of building a basement depends entirely on the particular conditions of a site, it typically adds at least $150,000 to the price of new construction. Basement space, in fact, costs more per square foot than aboveground space to build and will appraise equally to aboveground space only if it is finished as well as the other floors.
Basements can be a way to add practical space. Some choose to create playrooms, laundry and storage areas.
The Overholts, who saved for years to be able to build their 2,300-square-foot home with a basement on that half lot, now have a multifunctional space they use for popcorn-and-movie night, Trent's music studio and a Murphy bed guest suite. "It's a very big deal for us," says Melissa Overholt, who collaborated with Komick on the construction. "We worked really hard for this, but it was worth every penny."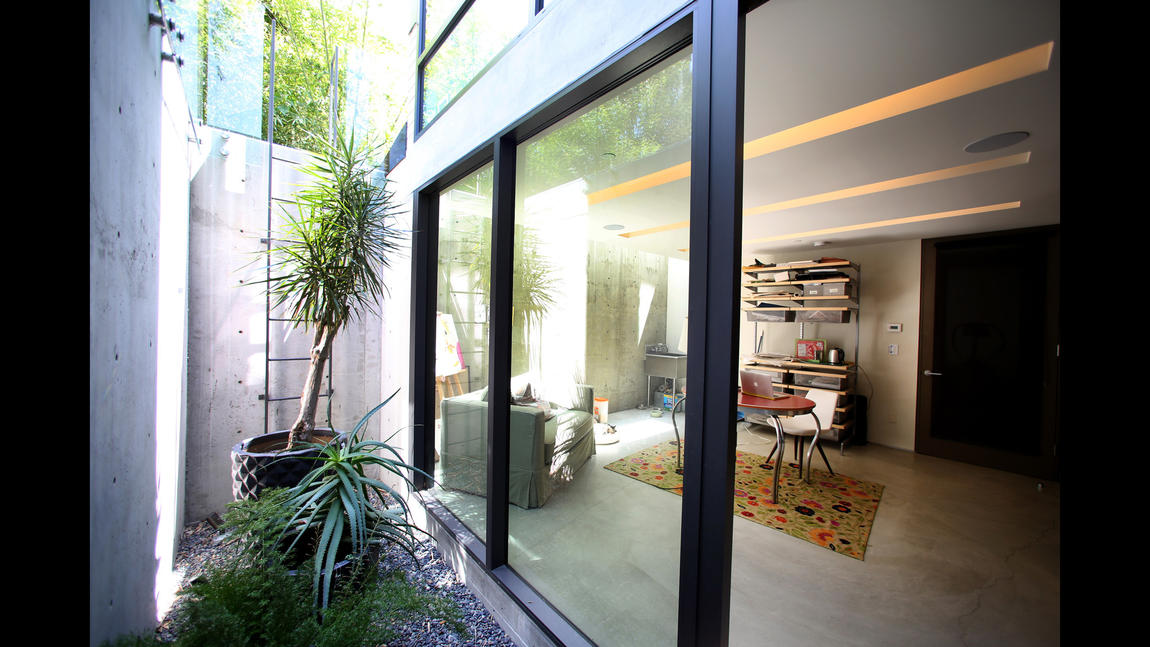 While many, if not most, basements are part of new construction, some homeowners are choosing to retrofit one in, a more complicated process but doable. The 38-year-old family-owned Weinstein Construction Corp. in Van Nuys, which specializes in earthquake retrofitting among other jobs, has a thriving business in retrofitting basements into existing homes. "Four years ago, we started retrofitting a basement underneath existing homes without damaging them in any way," notes Vice President Jonathan Weinstein.
But it's not for everyone. Weinstein inspector Scott Carlson points out that, before they can even estimate the job cost, there must be a soil report from a licensed soil engineer that the city charges to review, which, combined, can cost nearly $5,000 before you even know if you can build. Foundation design by a licensed structural engineer further kicks up the price. In some situations, reinforced concrete caissons may need to be sunk 30 feet deep. The ideal situation is strong soil type, such as clay; flat land; easy access; and shallow-sited bedrock. And then it takes patience: Add as much as six months to any construction.
Those who have them, however, can't imagine life without them. "It was definitely more expensive than we thought it would be," notes Emily Cohen, "but it has worked out beautifully for us."
home@latimes.com