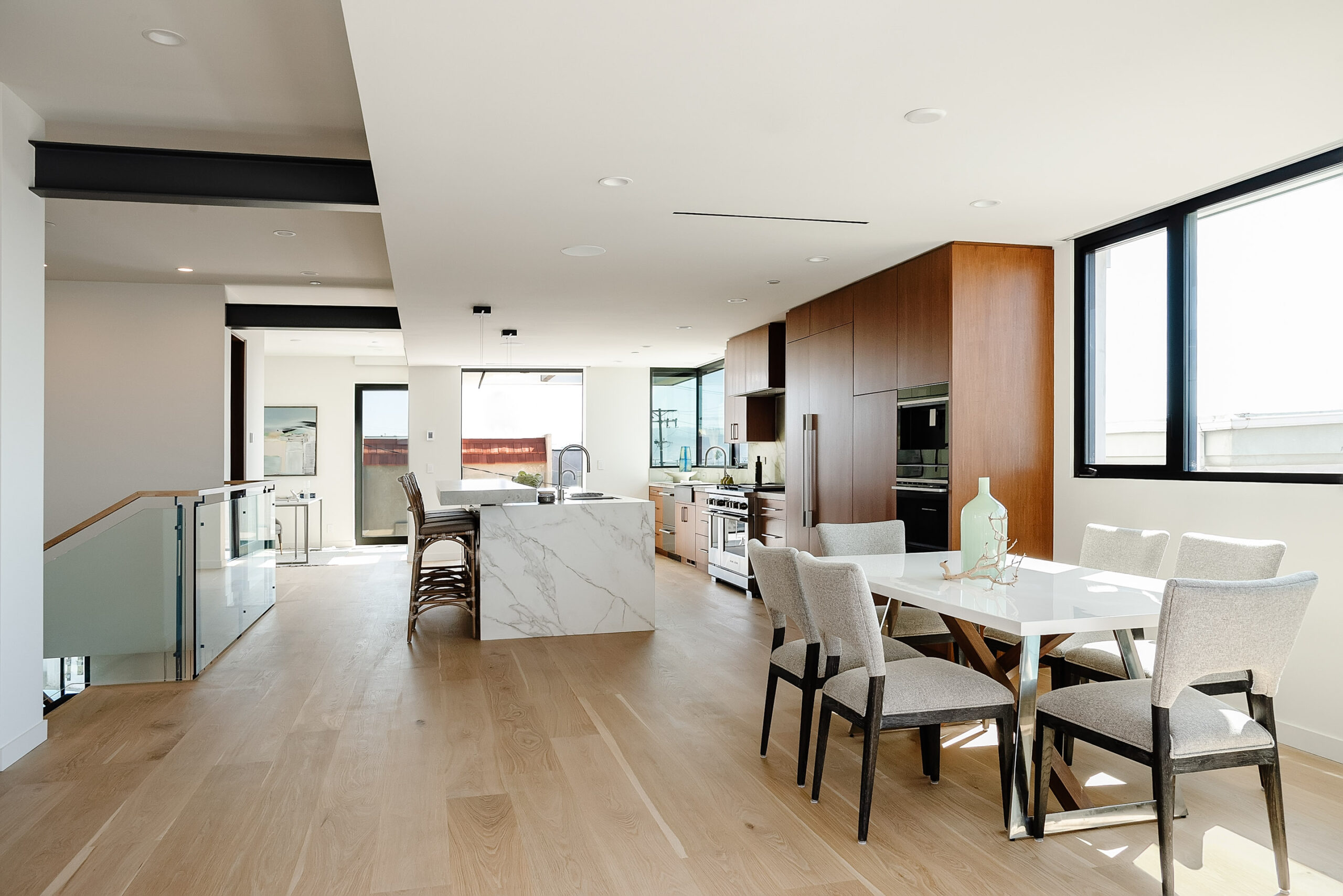 11 Oct

KKC Featured in DIGGS
Listed for $6.3 million by Jen Caskey of the Jen Caskey Group, 133 31st Street in Hermosa Beach, is made even more valuable when one considers it is Kim Komick's vision.
A Modern, Ocean-view Abode, Infused With the Beachgoing Sensibility of the Beloved South Bay Builder Behind It, Brings Quintessential California Indoor/outdoor Appeal to the Market Kim Komick's final work of construction was her most personal. While the founder of KKC Fine Homes passed away, her legacy is in what remains—beautifully built homes across the South Bay, one of which is the sleek, sky-reaching abode she built for herself. 
"As a builder herself, this project is a true culmination of Kim's life and work," says Pablo Escutia, president of KKC Fine Homes and e2 Design, which developed and architected the project. "While Kim was the visionary for KKC's prolific built work in the South Bay, she also embodied the epitome of a laid-back, beach lifestyle."
As such, "Kim's vision for the house was straightforward: to create an airy, open plan to serve as a gathering space for her friends and family while embracing the spirit of the beach and South Bay."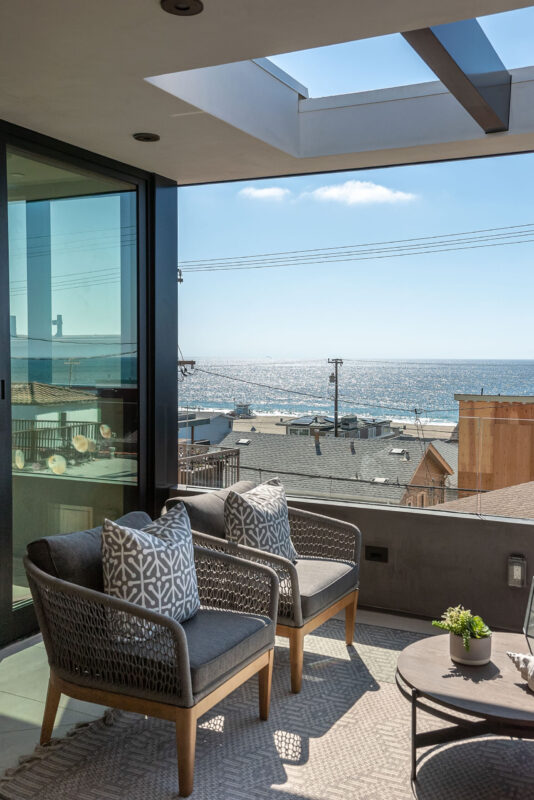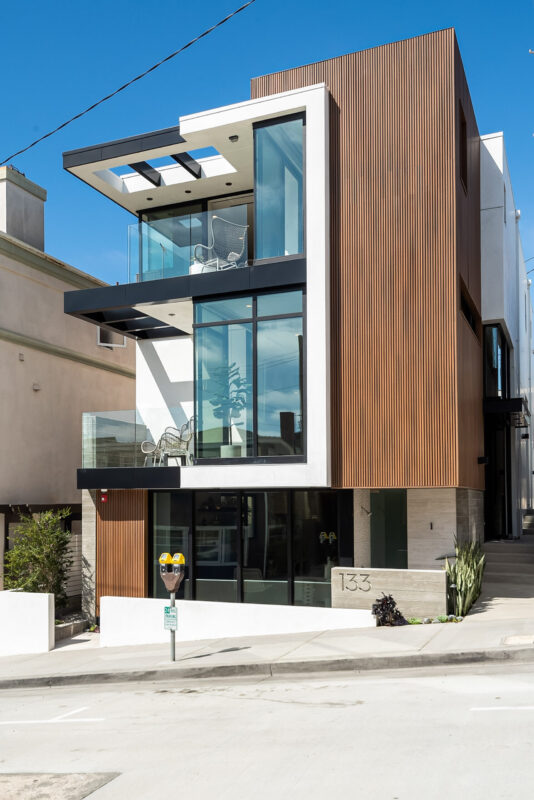 California Contemporary, with a warm palette and natural textures, 133 31st Street in Hermosa Beach also features "panoramic views of the ocean, sand, and sky, while strategically placed openings draw in natural light and the sea breeze." High-toned but low-key, the house makes a strikingly vertical statement from the street, reflecting Kim Komick's desire for a neutral palette and durability.
"We chose materials carefully for their performance characteristics," Pablo Escutia says. "It was important to Kim that the house be constructed of beautiful yet resilient materials that would stand the test of time in the coastal climate." Especially mindful of the details, "Everything in the house was intentional and custom-tailored to Kim, from the exposed poured-in-place concrete to the fabricated metal handrail standoffs, to the built-in media experience."
Given that the entire inclination of this house, from tidy curb to eye-catching roofline, is to ascend, one enters the house and immediately gravitates to the second floor where, along with a laundry room, is the ocean-view primary suite, complete with a kitchenette, a bedroom with full EMF shield (one of Kim Komick's less visible but impactful choices), and a private deck from which to sip a morning espresso and lose yourself to the shifting hues of the horizon.
For added sanctuary, the primary bath, with a built-in double vanity made of walnut and a custom medicine cabinet with built-in LED lighting, offers all the indulgences of a spa, including a standalone tub and floor-to-ceiling glass and porcelain tile shower with floating bench and integrated steam system. F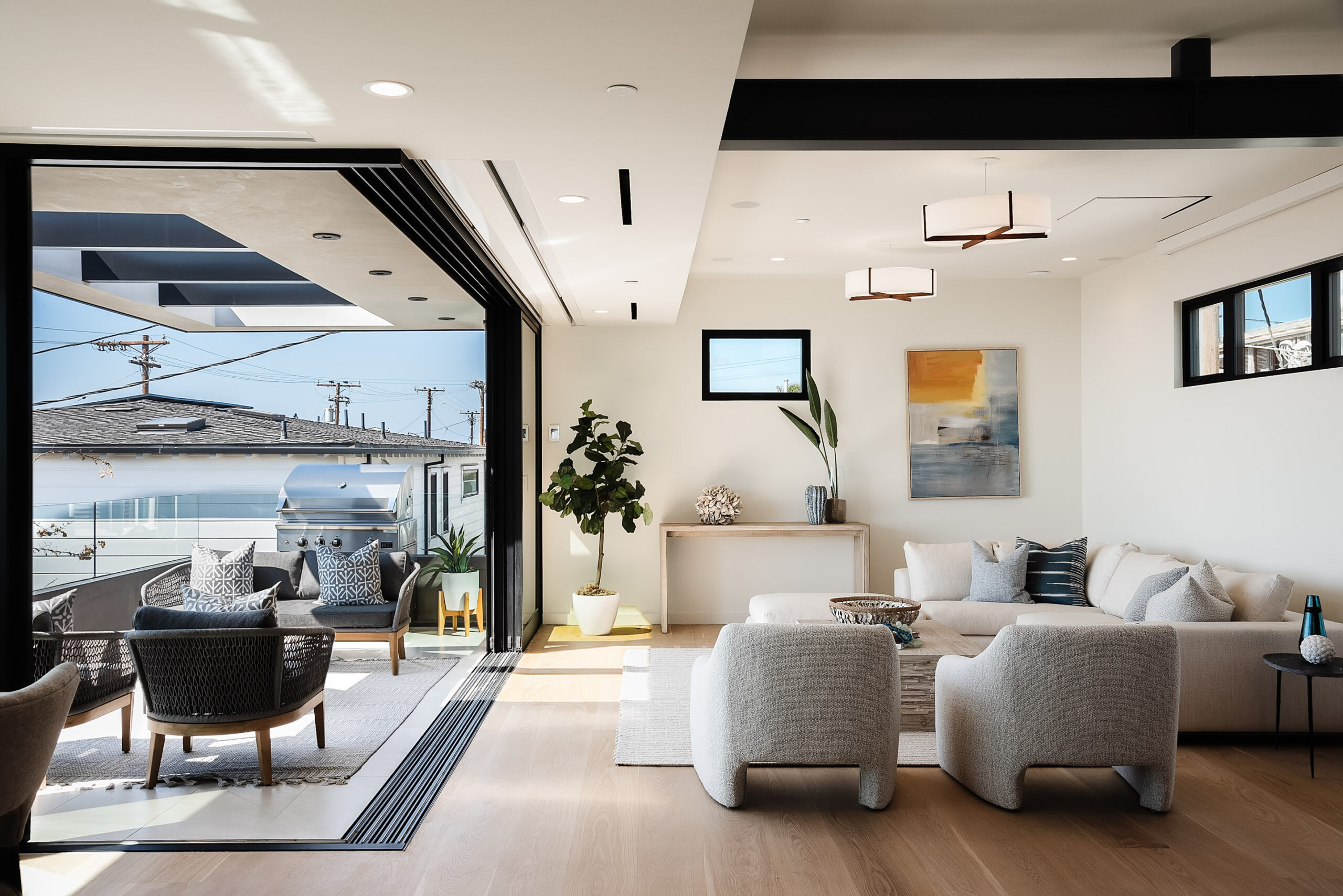 Life at the top level of this house is truly sublime. At one end is the congenial, sunlit living area with a recessed projector mounted from the ceiling. Corner sliding doors, meanwhile, open to merge this space with the breezy west-facing deck, making for a quintessential California indoor/outdoor living arrangement. These glass-paned passageways act as a slick, unforced escort from the living area to the deck to the dining room. 
At the heart of the upper level, the fully customized showpiece kitchen might be content as a chef's dream were it not already a reality. A high-performing hub, the space draws warmth from custom-built, European-style walnut cabinets, and attention for its impeccable Neolith porcelain countertops—both elements distinguishing this crisp, clean-lined space as one-of-a-kind and state-of-the-art.
Not only smart but substantial, the space is anchored by a robust kitchen island and amply outfitted with professional-grade Fischer & Paykel appliances, including a six-burner professional gas range, 30-inch refrigerator, and 18-inch freezer. A built-in coffee maker, warming drawer, conventional oven, and vacuum seal drawer, meanwhile, comprise the appliance tower.
Finally, one can only raise a glass to the wet bar, another Fisher & Paykel standout featuring a full-height wine cooler and under-counter beverage fridge. 
Just past the kitchen, directly opposite the living area, a sunny alcove serves as a workspace with access to another smaller deck. Gaze past the glass and it's likely that any "work" is probably not work for long. Conveniently situated next to this space, a powder room featuring a custom-built floating stone vanity with walnut storage makes a discreet appearance
Take the elevator back down to the ground floor to find the home's two-car garage and above-mentioned secondary suite with private entry. Offering a flexible floor plan, this Accessory Dwelling Unit can function as an in-law suite with full kitchenette, or a two-bedroom, one-bath addition. Both layouts feature their own heating and AC and electrical sub panel.
With an alarm system including four security cameras, central surround sound, and contemporary LED light fixtures throughout, this solar-ready home lives for today but is fitted for the future.
In the end, Pablo Escutia says, "The house is a collection of Kim's favorite ideas that she amassed over the span of her career and lifetime."
Jen Caskey | 310.200.5900 | DRE 01075946
Jen Caskey Group at Compass
List Price: $6,300,000
FEATURED ON DIGGS>>
Photographs courtesy of Kim Prichard
Written by Jenn Thornton
KKC DEVELOPMENT is sponsoring THE 2022 MANHATTAN BEACH HOLIDAY FIREWORKS SHOW Manhattan Beach's Signature Holiday Event The Holiday Fireworks have, over an entire generation, become part of the very heart and soul of our community. The annual event started as a way for local business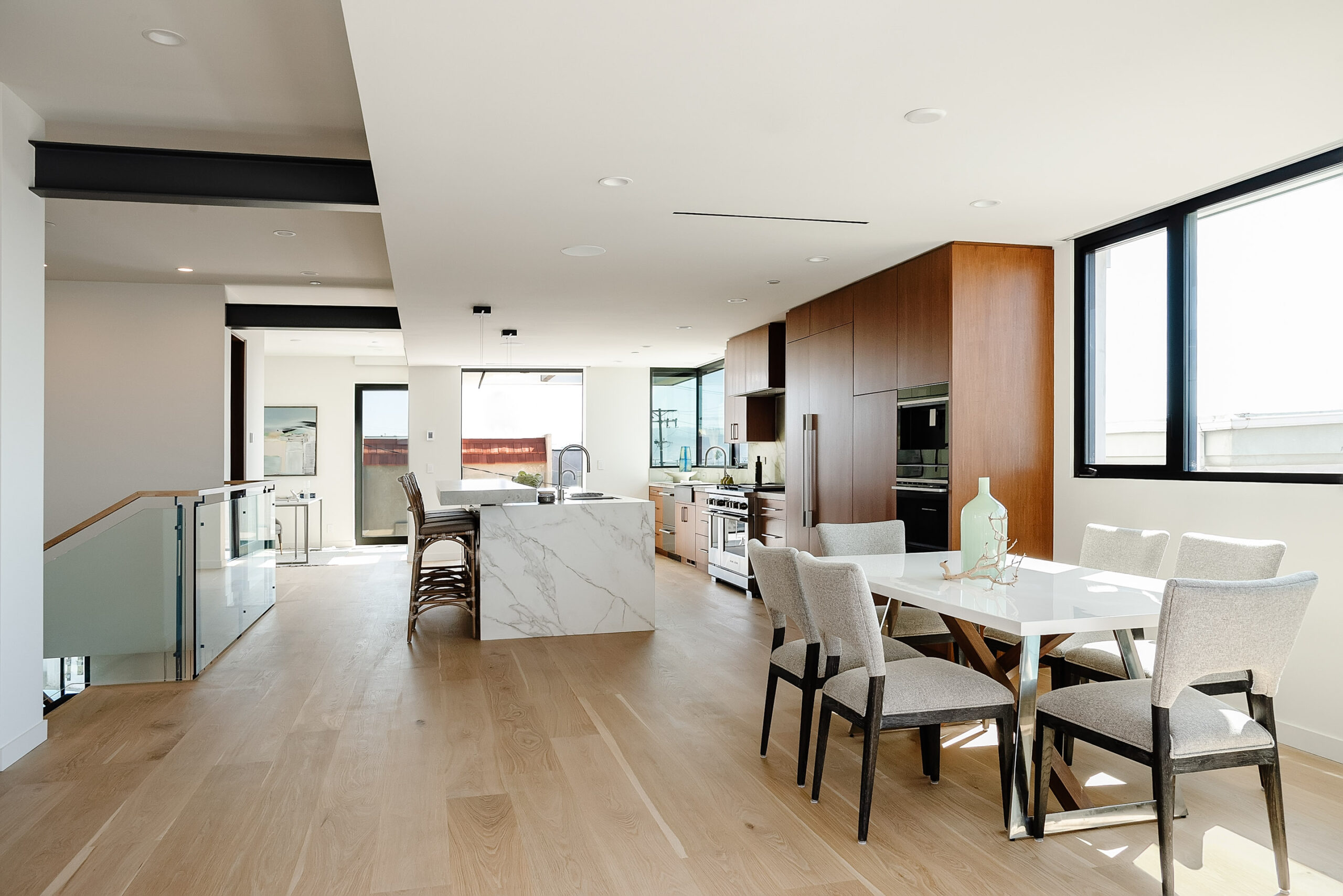 Listed for $6.3 million by Jen Caskey of the Jen Caskey Group, 133 31st Street in Hermosa Beach, is made even more valuable when one considers it is Kim Komick's vision. A Modern, Ocean-view Abode, Infused With the Beachgoing Sensibility of the Beloved South Bay

Help us support a great cause! About Beach Cities Friends Beach Cities Friends was founded in 2002, we are a group of individuals in the South Bay area that gives back to their community by volunteering, raising funds and advocating for Habitat for Humanity of
Help us support a great cause! About Beach Cities Friends Beach Cities Friends was founded in 2002, we are a group of individuals in the South Bay area that gives back to their community by volunteering, raising funds and advocating for Habitat for Humanity of